Return your money
---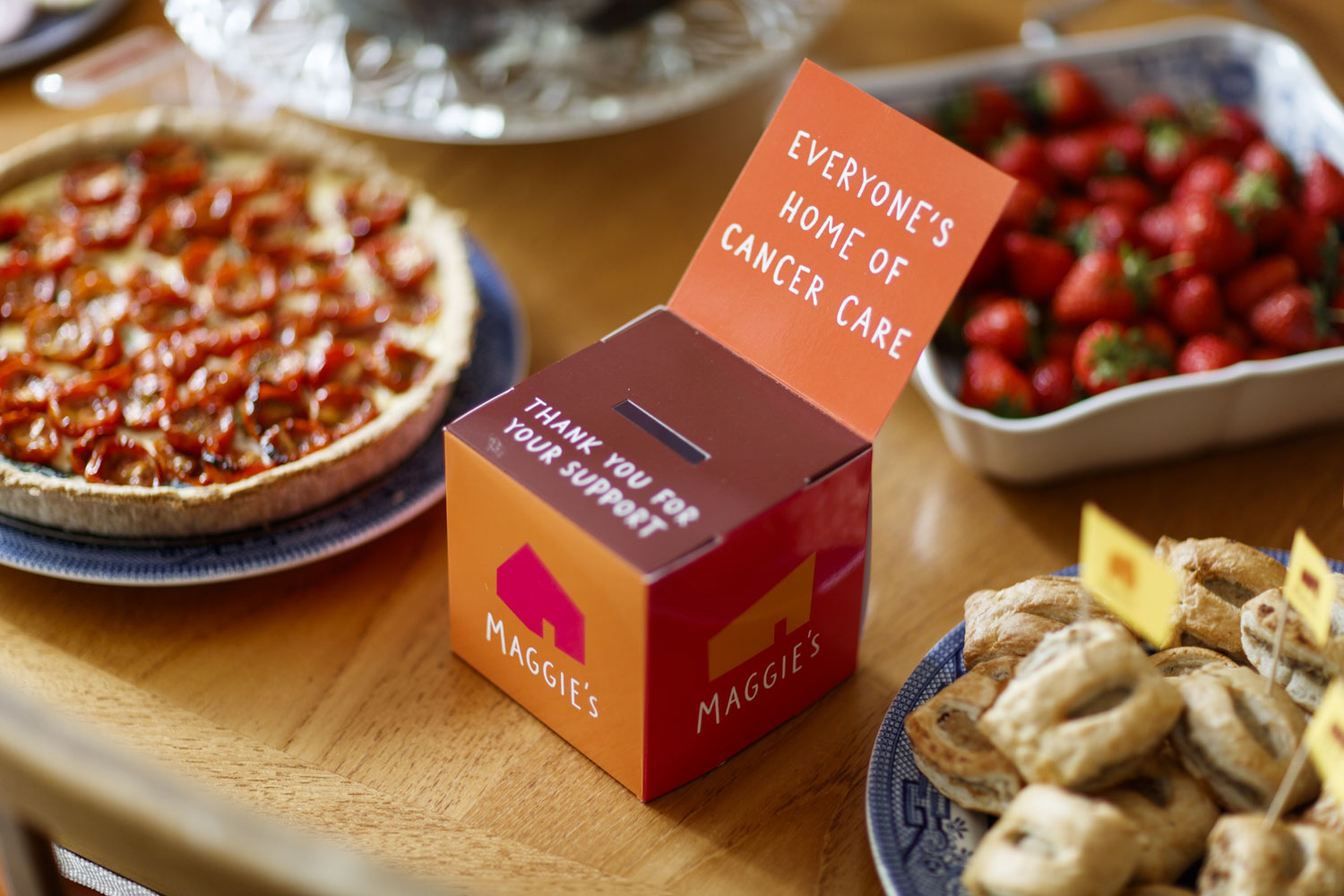 We're so grateful for every penny you raise to help us continue to support as many people with cancer, and their families, as we can.
Find out everything you need to know about returning the money you raise to Maggie's.
---
If you fundraised online
If you set up your online sponsorship page on JustGiving the money you raise is returned automatically to us so you don't need to do anything more.
---
Offline fundraising – how to return your money
If you fundraised offline then please follow these steps to make sure that the money you raised is added to your fundraising total.
Complete a paying in form and place it in an envelope
Enclose your sponsorship form
Make sure that cheques are in date and made payable to Maggie's centres
Send all cheques and paperwork to:
Maggie's
The Gatehouse
10 Dumbarton Road
Glasgow
G11 6PA
Please don't send us cash through the post, instead please bank it and send us a cheque or postal order to cover the amount or pay it directly to your JustGiving page.
---
Gift Aid – what is it?
If you are a UK tax payer your fundraising can be increased by 25% if your sponsors are eligible and tick the Gift Aid box when donating via your online fundraising page, or on your sponsorship form.
So for an eligible donation of £40, we can reclaim an extra £10 back in tax at no expense to your or the sponsor.
---
How do you Gift Aid your support?
It's very easy to Gift Aid your support. If you are completing a donation form simply tick the Gift Aid box.
If you would prefer, just give us a call on 0300 123 1801 and we will update your record and send you a confirmation letter.
Remember GiftAid

Make sure you remind your sponsors to Gift Aid their online donations. This means we can collect an extra 25% on the donation at no extra cost to you or your sponsor.
Fiona's story – telling my story at Culture Crawl
Fiona overcame her nerves to give an inspirational speech to hundreds about her story and how Maggie's helped her and her sister
Read story
Martin's story – Culture Crawl helped us say thanks
Read story
Graeme's story – why I cycled 1,180 miles for Maggie's
Read story
How your money helps
The money you raise is used to make the biggest possible difference to the people living with cancer who walk through our doors each day.
£40
means someone with cancer can spend an hour with a Benefits Advisor to help them get financial support
£100
covers the cost of a 'Getting Started' session, helping someone with cancer learn to manage their diagnosis and treatment
£180
means a family can get ongoing support from a Psychologist, helping them after losing someone with cancer
Loading available fundraising events..
Find a centre
To find your nearest Maggie's centre, enter your postcode or town below.
Get in touch
Stay up to date with our news and fundraising by signing up for our newsletter.
Sign up