Maggie Keswick Jencks - Founder
Maggie Keswick Jencks (1941-1995) was a writer, gardener and designer. With her father, she founded the Holywood Trust (south-west Scotland) and the Keswick Foundation (Hong Kong). Her book on Chinese Gardens is widely regarded as a classic on the subject and she was commissioned for many garden and interior design projects during her lifetime.
When Maggie was 47, she was diagnosed with breast cancer and five years later, in May 1993, she was told that it had returned and was given three months to live. After hearing this, Maggie and her husband Charles were moved to a windowless corridor where they were left to process the news. While sitting in the corridor they discussed the need for somewhere 'better' for people with cancer to go, outside of but nearby to the hospital.
Maggie joined an advanced chemotherapy trial and lived for another 18 months. During that time, she worked closely with her medical team, which included oncology nurse, Laura Lee, now Maggie's Chief Executive, to develop a new approach to cancer care.
Maggie believed it was important for people with cancer to be informed participants in their medical treatment and researched cancer centres across the world to find ways in which people could live better with cancer. She envisaged for the first centre a welcoming and positive space in which people with cancer, and their family and friends, could meet other people in similar circumstances and receive support including advice on their treatment, how to manage stress and get psychological support.
Maggie was determined that people should not "lose the joy of living in the fear of dying" and the day before she died in July 1995, she sat in her garden, face to the sun and said: "Aren't we lucky?"
The following year, in November, the first Maggie's centre opened opposite the hospital where she was treated: the Western General in Edinburgh.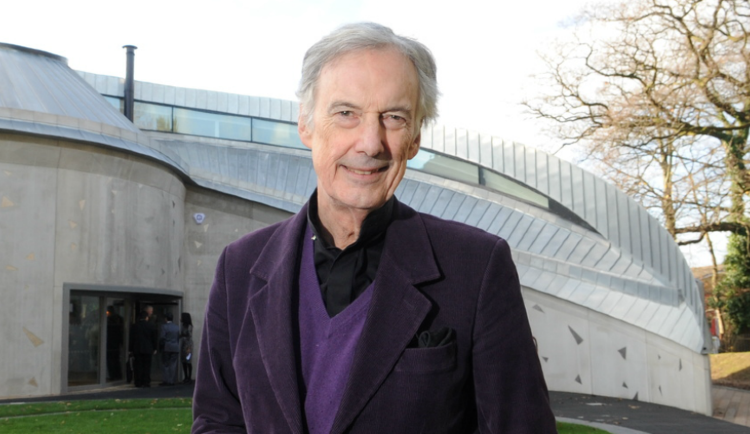 Charles Jencks - Founder
Charles Jencks (1939 – 2019) was a renowned cultural theorist, landscape designer, and architectural historian.
His best-selling books include The Language of Post-Modern Architecture, The Universe in the Landscape and The Garden of Cosmic Speculation. His home in Holland Park, London was Grade I Listed and is now a museum called "The Cosmic House". Charles lectured at over forty universities around the world, splitting his time between lecturing, writing and designing in the USA, UK and Europe.
"The Architecture of Hope" was co-authored by Charles with journalist and author, Edwin Heathcote and is now in its third edition. It explores the history of Maggie's and the architectural tradition to which our centres and their gardens belong.
After Maggie's diagnosis in 1993 Charles not only supported her through her treatment but also in her idea of better spaces for people with cancer. Charles encouraged Maggie to set up the very first centre that bears her name and after her death continued to champion the huge importance of environment in helping people with cancer and their families.
As a founding member of Maggie's, Charles sat on the Board of Directors for 21 years, from its inception up until his death in 2019. From his own experience of battling cancer, Charles firmly believed that architecture and art can make a real difference to people's recovery, and their joy of life while living with cancer. Charles brought his extraordinary connections in the architecture community to encourage the best architects to work with Maggie's and provided feedback during each centre's design process.
Maggie and Charles' children, Lily and John, continue to play an active role within Maggie's. Lily designed the gardens for Maggie's Hong Kong and Maggie's Glasgow and John is one of our Honorary Patrons.