TCS London Marathon 2022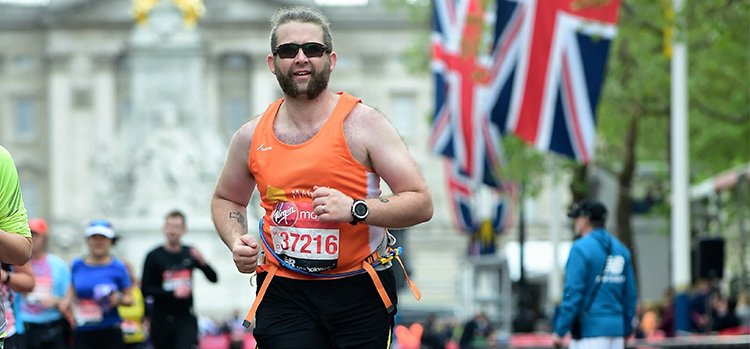 Take on the challenge of a lifetime and join us for the world's most prestigious running event. Run for Maggie's and support people with cancer.
Date: 02 Oct 2022
Where: London
Registration fee: £100 for charity places
Sponsorship target: £3,000 for charity places
Want a charity place?
Applications have now opened for our charity places, apply here and join Team Maggie's for 2022. 
If you have a ballot place 
Did you get lucky in the official London Marathon ballot? If you got your own place, we would love for you to run for Maggie's!
Fill in the own place registration form so we have your details and we will be in touch. 
Running for Maggie's
We will support you every step of the way and help you cross the finish line. Here is some of the support you will receive:
a high-performance running vest
a visit round your local Maggie's centre
one of the loudest cheer points on the route cheering you on
a post-race celebration
a Facebook group with other Maggie's runners
continued support with your training and fundraising
For training tips, check out previous Marathon runner Claire's top tips. 
Get in touch
If you have any questions about supporting Maggie's at the London Marathon, please get in touch with our Events Team by emailing events@maggies.org
Tim's story – running for my wife, dad and sister-in-law
Tim was motivated to run the London Marathon for Maggie's as three family members were diagnosed with cancer.
Read story
Rachel's story – Running 50 miles for Mum
Read story
"The marathon was deeply personal" – Lucy on running in memory of her husband
Read story
Keep in touch
Stay up to date with our news and fundraising by signing up for our newsletter.
Sign up