Coronavirus and Maggie's
Tuesday 5 January 2021
---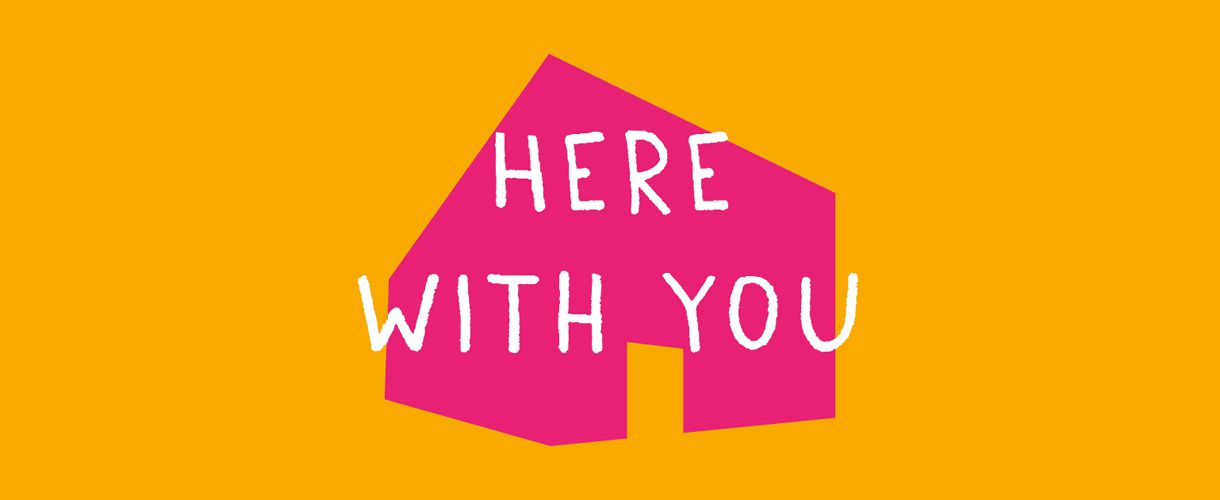 The latest news on how coronavirus is affecting Maggie's and the cancer support we offer.
 
Updated: Friday 17 September 2021
---
Our priority is, as always, to support people with cancer in the best way we possibly can through this difficult time.
We are ready to welcome you in a way which adheres to all local and Government guidelines.
 
Are the centres open?
Yes, we can support you in all of our centres.
You don't need to make an appointment, just come in.
We can also still support you on the phone and by email too.
 
How are you protecting people in the centres?  
We've made careful plans, in line with Government guidelines, to keep our visitors and staff as safe as possible.
We have the highest standard of hygiene and the centres are frequently cleaned.
If you come to see us, please:
Wash your hands – when you arrive and when you leave
Use hand sanitiser – available throughout every centre
Wear a face covering – visit the gov.uk website for more information
Don't get too close – we ask everyone to keep a two-metre distance.
 
NHS Track and Trace – will I need to give my personal details if I visit a centre?
Yes, we are now required to collect your contact details if you visit us. This is so the right people can be contacted if there is a confirmed diagnosis of coronavirus.
You can find more information about how we will collect your data and how and when it will be used in our privacy notice.
 
Can I get cancer support over the phone? 
Yes, we can support you over the phone, through email and online.
You can call our general support number and we will direct your call to your nearest centre​​​​​​.
A Cancer Support Specialist, Benefits Advisor or Psychologist will either take your call straight away or get back to you as soon as possible.
Call: 0300 123 1801 
Email: enquiries@maggies.org
You can also call a centre directly for support. Search for your nearest centre to find their contact details. 
 
Can I get cancer support online? 
There are lots of ways we can support you online:
We are also on social media and regularly post about how we can support you at this time. Follow us on Facebook, Twitter and Instagram to keep up to date.
 
Can I get cancer support on weekends and bank holidays?
We are open, and here on the phone and email, Monday-Friday, 9am-5pm except on bank holidays.
Do you have any advice for people with cancer worried about coronavirus?
Yes, if you have questions, we can help. Call 0300 123 1801.
There's also some guidance produced by the One Cancer Voice charities in partnership with NHS England. It has information if you are:
living with cancer now
have had cancer in the past
worried you have cancer
friends, family and carers
Read the One Cancer Voice guidance on cancer and coronavirus
 
Where can I get information about restrictions in my area?
You can check the coronavirus restrictions in your area of the UK by visiting the relevant government websites:
Are Maggie's fundraising events still happening?
Any fundraising activity that involves group participation has been postponed. Please check the event pages to find out more.
However, your support is needed now more than ever and it's vital that we keep fundraising going during this time.
There are lots of ways you can continue supporting us at this time including making a one-off donation, setting up a regular gift or taking on a virtual fundraising challenge.
We will do everything we can at Maggie's to give the best possible support to people with cancer whether it be in our centres, online or over the phone. We know this is a particularly difficult and worrying time and we are here for you. We are also committed to helping our colleagues in the NHS in every way we can.
Laura Lee, Maggie's CEO
Find a centre
To find your nearest Maggie's centre, enter your postcode or town below.
Keep in touch
Stay up to date with our news and fundraising by signing up for our newsletter.
Sign up